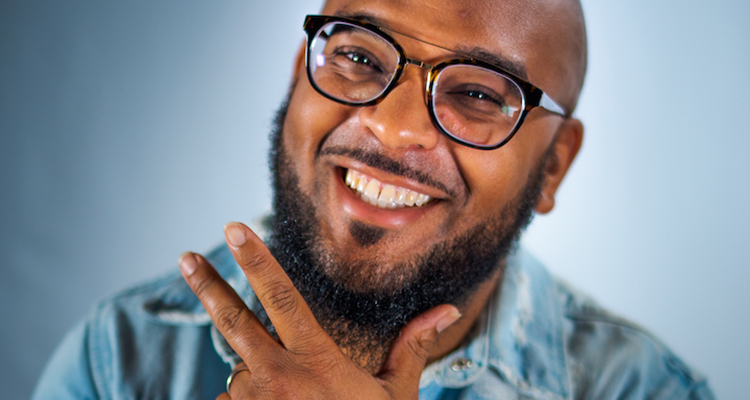 Nashville, TN (July 31, 2020)
Church leader, speaker, community advocate, and acclaimed Christian hip-hop artist Legin has released, In This Moment, a personal and passionate musical response to racial injustice, political divisiveness, and disunity in the country. Produced by GRAMMY® Award winner Laquan Green and written by Legin, the EP was birthed during a prayer march which the artist helped organize and host in his hometown of Norfolk, Virginia, following the death of George Floyd.
"Motivated by the march; the current state of affairs and political rhetoric; and our Christ, we created In this Moment," Legin explains. "We just recorded our raw emotion, feelings and perspectives tempered with what we believe to be balanced authentic Gospel Hope that isn't polarized or intangible."
The EP's four songs bring to life Legin's heartcry for unity and compassion as ultimately expressed in the Gospel. "Faces" is a stinging plea to not turn away from injustice, reminding believers to see every face as one made in God's image. "Refuse To Pick" (feat. Parris Chariz) is the artist's exhortation to step beyond divisive political rhetoric, following Jesus' call above all. With the intensely personal "Feel," Legin vulnerably processes his own emotions while dealing with the deaths of Ahmaud Arbery, Breonna Taylor, and George Floyd. And the collection's moving closer, "Cry," is a modern-day song of lament, reminding listeners that any injustice done to a person of any color should be met with mourning.
Legin currently serves as the Creative Visionary at CrossRoads Church in Norfolk, Virginia, and is co-founder of the HR City Collective serving the Hampton Roads area. The initiative seeks to help faith leaders engage in difficult conversations about race, justice and the Gospel through relationship building, panel discussions, and other gatherings. In 2017 Legin helped establish the Safe House Project, an organization working to unite communities across America to end domestic sex trafficking while empowering survivors with hope, freedom and a future. As an artist, he has released 10 recordings, including 2017's Safe House and 2018's Dark Room EP.